Rolex Big Boat Series
Wow! Great regatta, Blackhawk! Ryan Simmons and his team on #40, trounced the field of competitors during the 2019 Rolex Big Boat Series. They posted a score line of 2, 1, 1, 2, 4 and a point total of only 10 points that gave them a 10-point margin over second place Ne*Ne. Tim Russell's #003 grappled with much tighter racing for their runner-up position, taking second place by only 1 point over Maverick and Arbitrage, the third and fourth finishers respectively on the tie-break.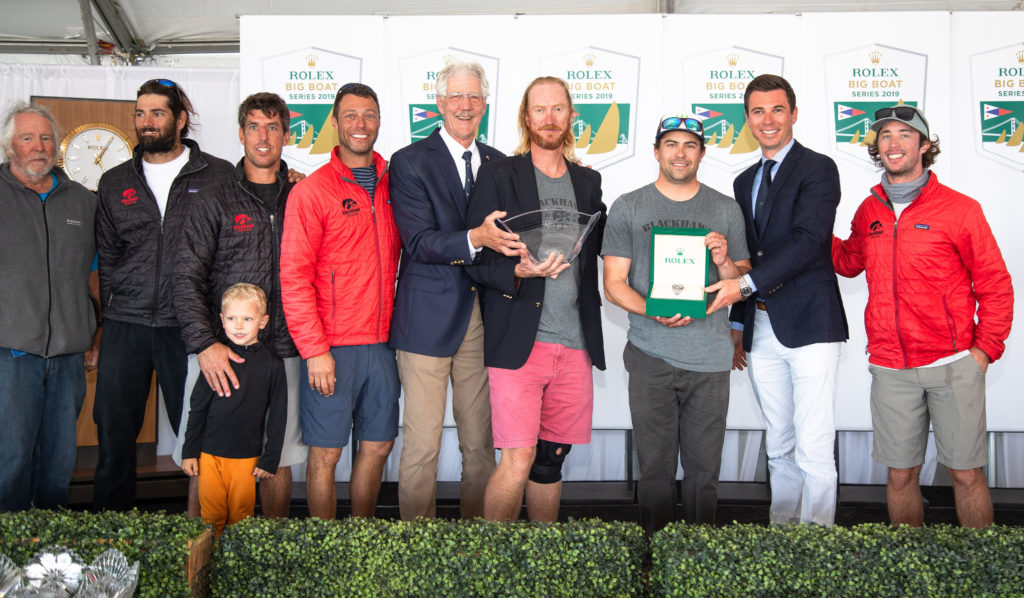 Racing on Thursday and Friday suffered postponements due to the slow arrival of the westerly wind, and only one race was completed each of those days. Yet, good things come to those who wait, and the fleet was graced with classic, big-wind conditions both Saturday and Sunday. The RC served up the BBS-patented bay tour races that highlight geography as a strategic factor. That plus the regular hard-core challenges of J/105 fleet racing on the Bay remind us why this event is special. Take for example the long beat out to Diablo during race 4 when Godot and Donkey Jack hugged Angel Island and played early ebb along the north shore to end-around the lead pack, all while those leaders split… some went to the city front via the Alcatraz cone and came roaring back on a fat angle under the bridge, converging with the others who drag-raced right up the middle. Incredible spread of fast-sailed boats! And man, that return leg back through the Golden Gate to the StFYC race deck in gusting 20s sure is FUN on a 105!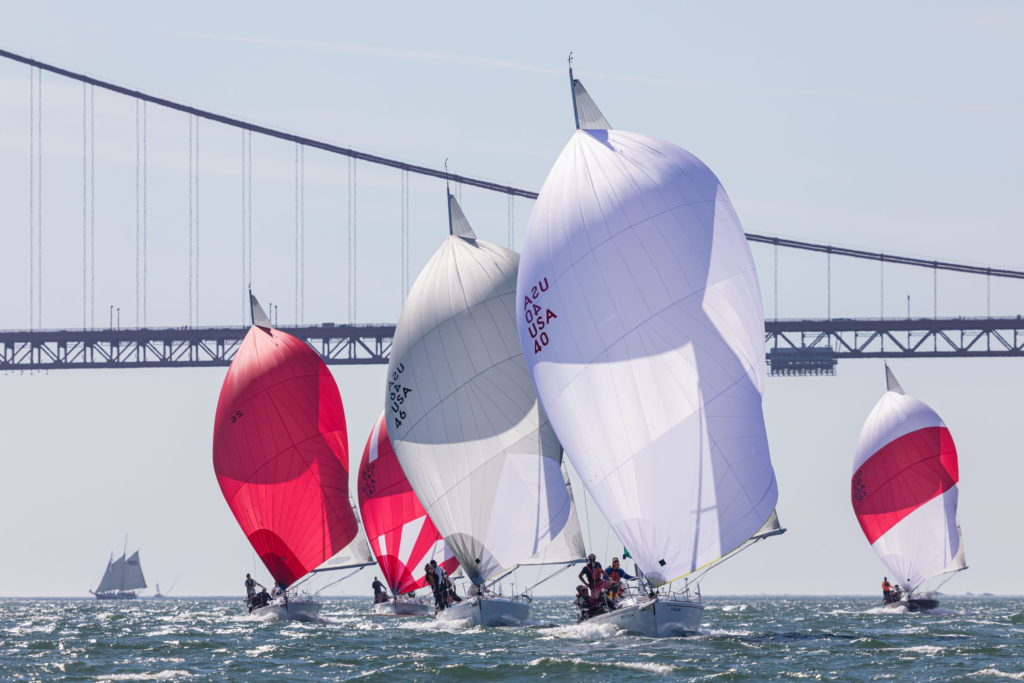 For full results and coverage of 2019 Rolex Big Boat Series, go to: https://rolexbigboatseries.com/
Season Championship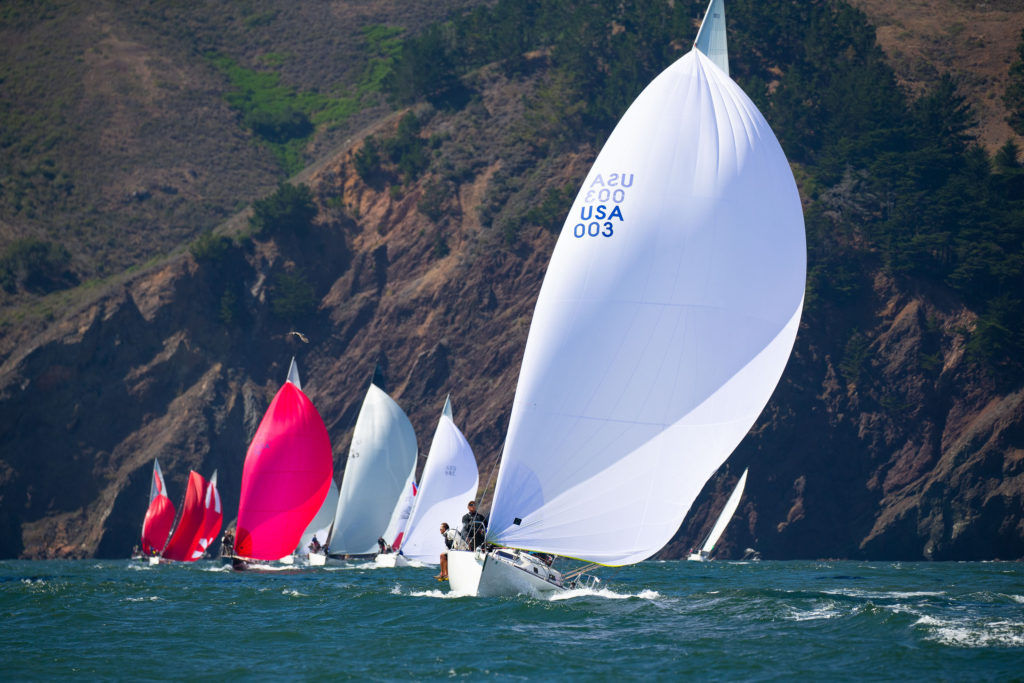 Huge congratulations to Tim Russell and his team on #003 Ne*Ne for their monster win of the 2019 Fleet #1 Championship. They won 16 of the 40 season counters, posted all single-digit finishes before throw-outs, and kept only top 5's to tally a mere 58 total points. That's an average score of 1.45! What an amazing accomplishment!!
Ryan Simmons' Blackhawk did about as much damage to the rest of the field. Save for one 6th place finish, their keepers were all top 5's as well, with plenty of bullets posted, totaling 81 points and a solid 55+ points over the rest of the pack. Rounding out the top 3 was Adam Spiegel, jammin' with his team on Jam Session this summer with a convincing win at the J/Stop Regatta and a strong second place finish at the SFYC Summer Keel.
While these sailors are deserving of recognition for their command performance over this season, we all know that scores don't tell the whole story. This fleet is TOUGH and getting TOUGHER all the time. We all deserve kudos for the time and effort and competitive spirit we put into our boats and our racing. Fleet #1 wins together for that in 2019.