The 2021 Season is in the books!

On November 20, the fleet gathered at St. Francis Yacht Club for an evening of merriment & a chance to congratulate all of the teams for what was truly an epic year of racing. Fleet Captain Ian Charles hosted the festivities in the Chart Room.

Special thanks to Justin Oberbauer for putting together a video year in review. Give it a watch here!
Congratulations to the season's podium finishers and to all of the boats that sailed with the most competitive one-design fleet on the Bay!
1st Place: Tim Russell, NeNe
2nd Place: Ryan Simmons, Blackhawk
3rd Place: Ian Charles, MAVERICK
4th Place: Bruce Stone, Arbitrage
5th Place: Jeff Littfin, Mojo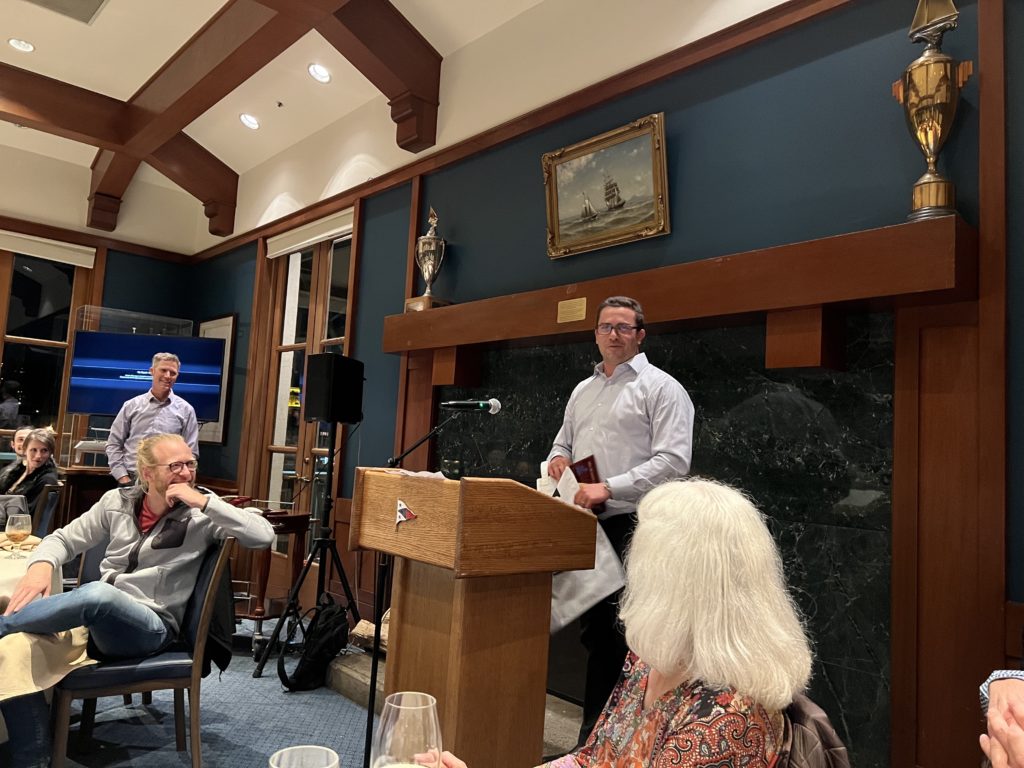 Ryan Simmons shares Blackhawk's secret to success.
2022 promises to be quite a year for Fleet 1 with the 2022 North American Championship being hosted by the San Francisco Yacht Club on the heels of Big Boat Series.