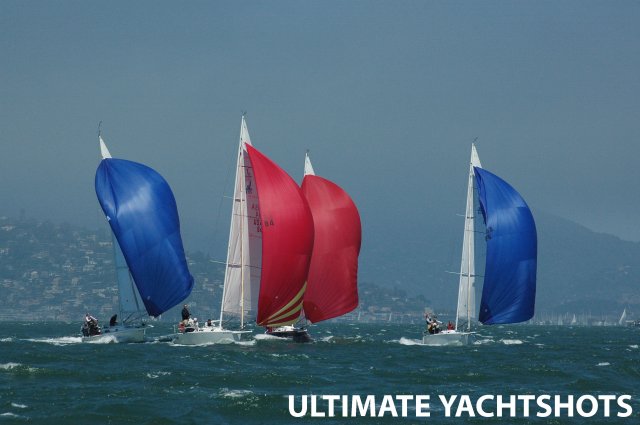 In another close finish for a Fleet #1 regatta, Donkey Jack, skippered by Ted Conrads, won the countback tiebreaker over Bruce Stone's Arbitrage to win the Albert Simpson Sportboat regatta at St. Francis. The weekend saw very aggressive starting by the fleet, with two Z-flags and a black flag flown throughout the regatta. Thanks to the St. Francis race committee for managing it all.
Rounding out the top 5 were Blackhawk in 3rd, Jam Session in 4th, and Mojo in 5th (see full results).
See photos, courtesy of Sergei Zavarin, Ultimate Yachtshots.
Chris Ray put together this slideshow.
Also, one of the Race Committee volunteers, Kerem Suer, took some photos on Sunday that can be viewed here and here.